As architectural designers and problem-solvers we achieve better solutions by first better understanding a project's questions and issues.

inform
Understanding the Site
Each project inherently comes with a different set of conditions and challenges. Therefore, our design approach involves a unique process aimed at finding the best possible solutions and communicating effectively with our client. No two sites are the same, so every Brandon Architects home is entirely custom from start to finish.
IN-DEPTH SITE ANALYSIS
We evaluate the project's unique demands and potential problems. This includes everything from the site's topography, environmental conditions, social impact, and many other significant factors. We conduct multiple site visits to get a deep understanding of the lot and its views for the consideration of setbacks, easements, and sun angles. We also will take into consideration neighborhood context and privacy concerns.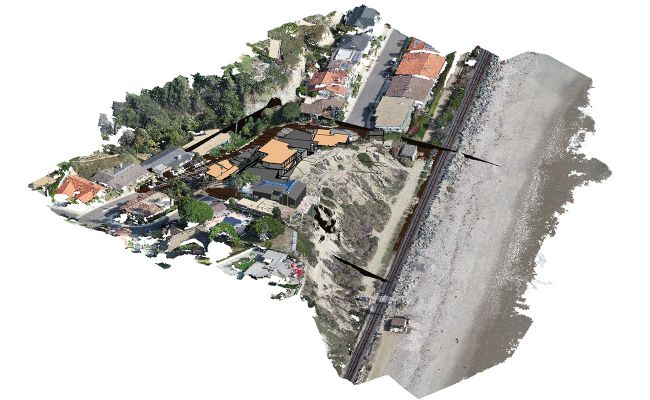 STUDYING SITE CONTEXT
We use drone footage to gather information about best possible views at all levels. This footage can then be converted into scaled and precise 3D digital models and 3D printed physical models, allowing for a better understanding of important contextual issues such as:
Privacy
View corridors
Security
Topography
Current vegetation and building conditions
INSPIRE
From Design to Development
Initial concepts are developed quickly and continuously presented to the client for feedback. The creative process is always open and involves a constant critical dialogue with the client. Design is never done behind closed doors. Excellence is sought at each stage of the project by constant peer review and exploring many different directions. Powerful visual techniques are used to present each design, including vignette sketching, hand rendering, computer graphics, and 3D visualization. By keeping the design process fluid and transparent we aim to not only inform our clients but to inspire their passions in the project.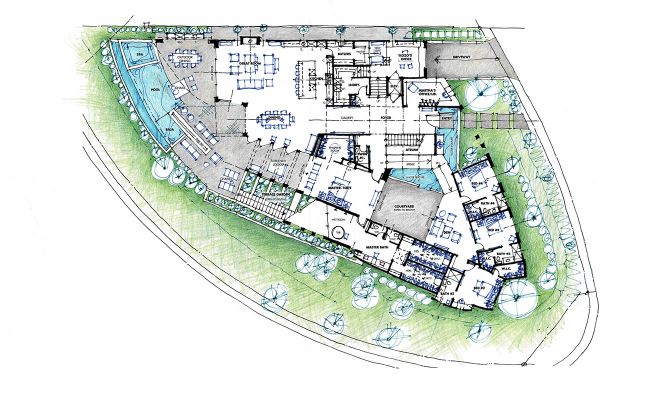 SCHEMATIC DESIGN
The schematic design phase is all about exploring opportunities and discovering relationships between a site's unique characteristics and the client's goals. In conjunction with new technology, traditional pencil and pen sketches provide quick and creative tools to explore early concepts.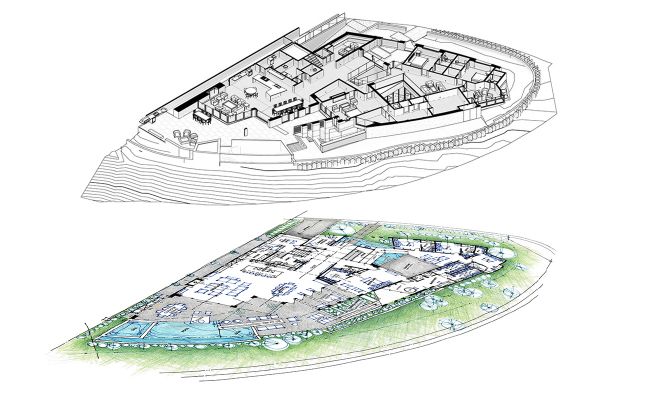 2D INTO 3D
From 2D images and sketches we are able to formalize all concepts into precise 3D digital models. These models let us further explore the developing spaces as well as enable us to see how realistic materials and light play on the massing. They also provide the client with a tangible visual aid to help provide clear feedback early in the design process.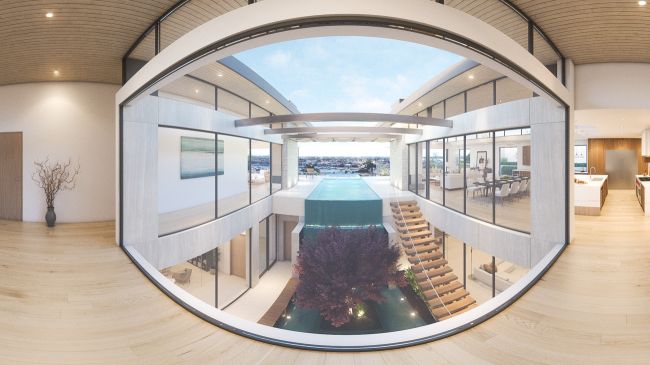 VIRTUAL REALITY SIMULATION
By using cutting-edge virtual reality technology, clients are able to experience and walk through their homes long before they are built. Virtual tours accurately and realistically depict what the views from any location in the home will look like once completed.
IMPLEMENT
Ensuring peace of mind, from concept to completion.
Project execution is developed utilizing the latest 3D/BIM software to insure a complete understanding of the design's scale and composition. Production drawings are based on the same software to insure a high level of detail and accuracy. Experience and powerful production tools allow us to work within the most urgent of timelines to insure that project deadlines are met. Each project is overseen through all phases of construction, insuring that our expertise is always available and design intent is never in question. We strive to help our clients understand and enjoy each phase of a project, from the initial sketch to the day the keys are handed over.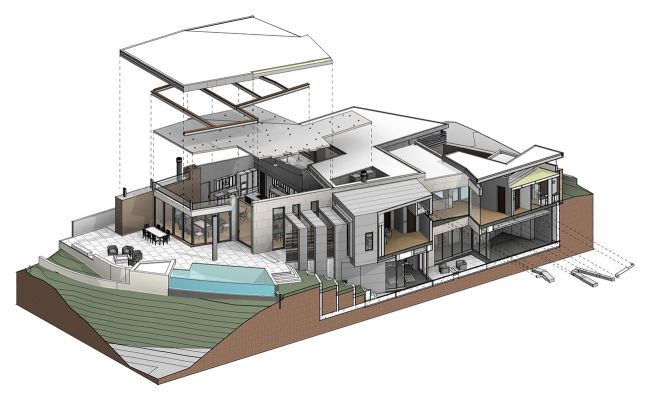 WHAT IS BIM?
BIM (or Building Information Modeling) allows for the utmost precision and accuracy throughout all aspects of the project. By using BIM, Brandon Architects is able to coordinate and verify that all consultant work fits in the design as it should, which in turn helps to eliminate errors in the field.
The compilation of the various disciplines into one complex and detailed digital model allows us to create the most comprehensive and thorough construction document sets available.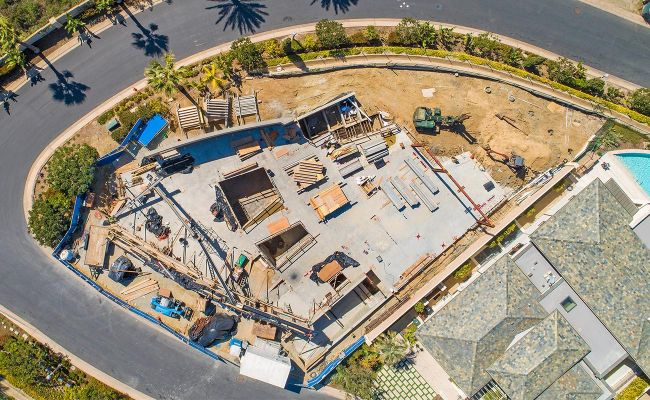 DURING CONSTRUCTION
Brandon Architects has vast experience with large and complicated projects and we know how difficult construction can be. We enjoy being involved throughout the process, and remain active through site visits, video calls and direct communication with construction managers. We provide photo documentation of all phases of construction and conduct regular site visits to ensure every aspect of the project is going according to plan.