Newport Hills
Newport Beach, CA
This unique property brings the charm of the Eastern Seaboard to Newport Beach, CA. Being located at the corner of a cul-de-sac, the home addresses the narrow curvature of the street with a rotunda at the entry with custom concave windows above. The property is narrowest at the street, but expands towards the rear to unveil a large split level property including: clubhouse, sports court, outdoor kitchen, pool, waterslide, outdoor living, outdoor dining, and a covered outdoor cabana.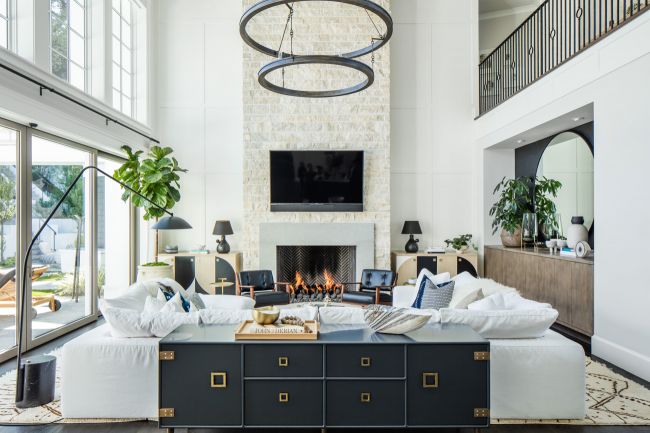 The home maximizes the use of the property and connects the indoor/outdoor through large pocketing doors and window walls.
Project Stats
Size: Appx. 8,842 S.F.
Collaboration
Architect: Brandon Architects
Builder: Longman Construction
Interior Designer: Bonesteel Trout Hall
Landscape Architect: Molly Wood Garden Design
Related Projects