Port Barmouth
Newport Beach, CA
Two cape-cod inspired gable ends, the defining features of this Port Barmouth home, stand proud at the street, while a glass volume creates a bridge between to define the entry. This creates a strong juxtaposition between the traditional and contemporary elements and draws visual interest towards the activity center of the home: the yard of this family-oriented residence.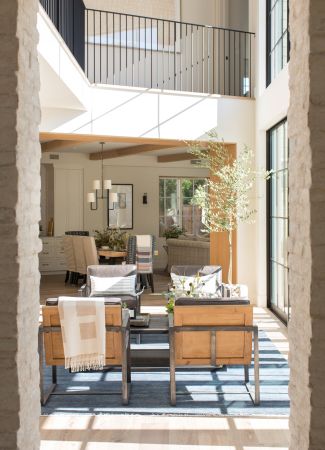 The simple and reserved nature of the interiors shows the intentionality behind each design element.
Careful detailing of the shingle style with the integration of white washed brick and natural wood creates a rich look for the exterior in perfect complement of the dark aluminum clad window walls.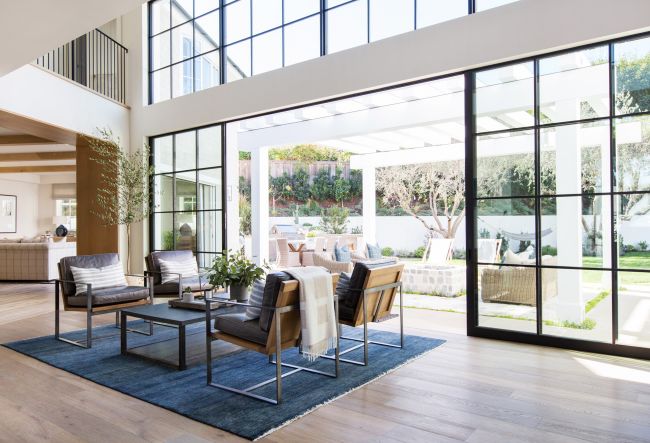 Due to the shape of the lot, a compression sequence at the entry is quickly expanded as the two story volume opens up to the large yard space at the rear.
Project Stats
Size: Appx. 6,300 S.F.
Collaboration
Architect: Brandon Architects
Builder: Pete Black Construction
Interior Designer: Brooke Wagner Design
Landscape Architect: Garden Studio
Related Projects